The National Civil Aviation School and Aquinea, the two main partners in this project can jubilate. The maiden flight of the first 100% conventional electric helicopter, named Volta, was a success.The Minister of Environment, Energy and the Sea, in charge of International Relations on climate, Ségolène Royal, who was present on the heliport of Paris-Issy-les-Moulineaux, was quick to announce the news on her Twitter account: "A 1st world: at 16:30, #Volta: energy transition in action in air transport".
However, we must render unto Caesar what belongs to him. The first electric helicopter dated back in August 2011 when Pascal Chretien made a hover 2min 10s flying a contrarotative helicopter he himself designed and manufactured.
Energy transition in action in air transport – Ségolène Royal
However Volta, equipped with a single rotor with variable pitch and an anti-torque tail rotor, can currently fly fifteen minutes with an electric battery system that was developed solely for the project. The second version should allow it to stay in the air up to 40 minutes with two people on board.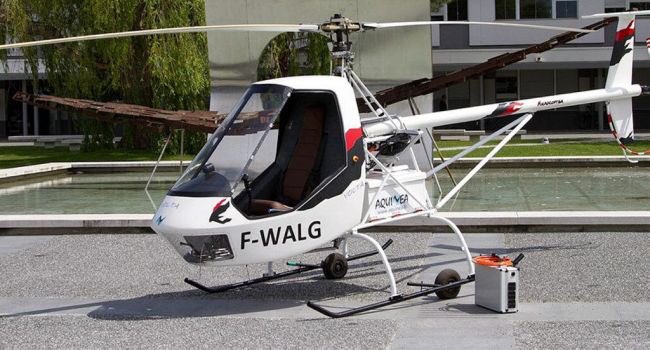 This helicopter has several advantages. Besides noise are largely reduced compared to a normal helicopter engine, its maintenance are at lower costs.
Energy efficiency can save up to 17,000 liters of fuel, and on average, to prevent the emission of 13 kg of CO2 and 24 g of nitrogen oxide into the atmosphere.
In the medium term, the aim of the promoters is to develop a device dedicated to pilot training and recreational flying. In the long term, it will evolve into a device that will be part of air traffic with commercial end terms.
According to Ségolène Royal, "the first project makes France and ENAC as pioneers in sustainable aviation history. It is in line with the development of tomorrow's transportation modes and perpetuates a strong aviation tradition and dear to our country," concluded the Minister.