US $ 300,000 financing have been earmarked by Thread PBC International Ltd., Timberland, Hewlett Packard (HP) Inc. and the Clinton Global Initiative to provide services, health care, education and vocational training to 300 waste collectors in Haiti, including 200 children. The multinationals will use the collected plastics in the manufacture of their products.
In Haiti, if you look closely in the midst of mountains of garbage, you will notice that they are in full swing. Children roam the place and sift through mounds of trash to find recyclables to sell. This activity may be the only source of income for their families. The work can be tedious and dangerous. They face long hours of work, difficult conditions, and exposure to hazardous materials. Many children abandon school to help their families survive.
Therefore, the partners mentioned above will work with a nongovernmental organization based in Haiti, Team Tassy, which provides employment services, schooling and medical care, and an association of 13 Haitian entrepreneurs who operate waste collection centers in the regions around the capital, Port-au-Prince.
This will help create more sustainable jobs by opening new markets and revenue sources for the materials that are collected. In addition, the partners will invest in entrepreneurs, microenterprises and SMEs in targeted areas to support economic growth.
In the long term, the creation of a field evaluation, wellness exams, health care, and building a support network focused on jobs are planned for Haiti.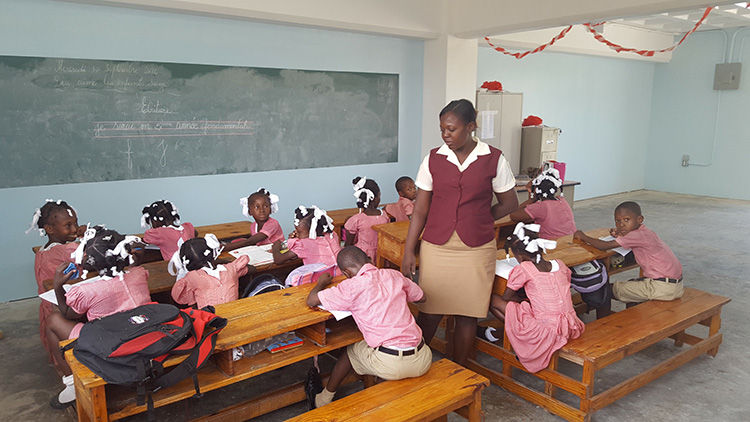 HP, Thread and Timberland are very committed to this project and made some announcements.
HP will purchase recycled plastic, made from raw materials collected at landfill waste in Truitier for the manufacture of new HP print cartridges through its recycling program. HP already uses more than one million plastic bottles every day, and so far has produced over 3 billion cartridges through this recycling program.
"With this commitment, HP continues to lead the industry towards a more inclusive circular economy," said architect and designer William McDonough, from William McDonough + Partners; a pioneer in the design and sustainability of the environment. "They will benefit those in need in Haiti by economic, social and positive environmental actions."
This will help create more sustainable jobs by opening new markets
Similarly, Timberland, a global leader in the design, manufacture and marketing of footwear, apparel and accessories for the outdoor lifestyle, plans to launch a special collection of shoes and bags in spring 2017 made with fabric wire from plastic fibers collected and recycled in Haiti.
Thread spokesman Ben Pawsey says that the company does not have plastic bottles collection centres in Haiti, but rather works with its supply chain to collect plastic bottles and turn them into PET flake in Haiti. "This flake is then exported to the US and Canada to be processed into fibers or recycled plastic." Thread, a certified B company, provides fibers and socially responsible fabrics and makes clothes from this fabric.
These initiatives will bring a smile to those Haitians, who are still shaken by the earthquake of 2010 and the torrential rains in May, 2016.