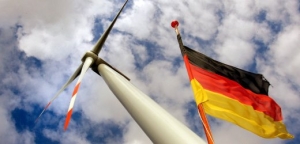 In a world where coal, nuclear and gas are still considered the main sources of energy, Germany managed to use the sun, wind, and rain to provide 87 percent of the energy needs of the entire country . This benefited the population.
This is an astonishing success which the industry does not expect. With a peak in the production of renewable energy, German households paid negative electricity prices. The electricity prices in Germany fell to -€ 30 megawatt per hour throughout the day.Renewable energy is not constant. It is dependent on the weather. So, to compensate when it is raining and foggy, Germany must keep part of its nuclear and coal plants running. However, when the sun comes out, it becomes really difficult because all renewable is flexible in definition to turn on and off, but you cannot just do it with a nuclear plant. This takes time and planning. So when the price of energy dropped to negative, it was just too late for anyone to do anything about it. According to Christoph Podewils of Agora Energiewende, a German clean energy think tank, "we have a greater share of renewable energy every year."
But there is good news on the horizon for Germany, which has set an ambitious target to become 100 percent renewable by 2050. This is an incredible project, but Denmark is already on its way to realise it. Although this is not a constant, the Guardian noted that in July last year Denmark generates 140 percent of its demand for wind energy – allowing energy to be sent to Germany, Norway and in Sweden.
Germany targets 100% renewable by 2050
Denmark is not the only place on Earth that advocates energy revolution. Costa Rica was fully powered by renewable energy for 75 days last year. Then, there are the big companies like Tesla powered only by solar energy, or Apple's commitment to become a company that would run entirely on renewable energy.