At Älmhult in Sweden is the headquarters of IKEA, a brand that has constantly evolved around an unchanged vision since its creation in 1943: create a better life every day. To "equip the planet" the brand Intends to increase the quality of its products … while reducing the price. An impossible equation, for many firms in many countries, but which Sweden seems to have the ingredients. This is how IKEA launched the Kungsbacka kitchen range: panels made entirely from recycled wood and plastic bottles.
When, in 1951, the first IKEA catalog appeared, the production was entirely handcrafted. Everyone improvised as photographer, editor, decorator and director. About fifty years later, more than 150 people are mobilised behind the catalogue with 211 million copies distributed around the world.
Sustainability should be for everyone, not just for those who can afford it
This ambition to democratise design and decoration is just beginning, as Peter Agnefjäll CEO of IKEA said: "With 7.2 billion people on Earth, we are only at the beginning of our development ". The tone is given as to develop its products, the brand makes its decisions based on five strategic inseparable criteria: form / aesthetics, function, quality, sustainability, low prices.
IKEA in collaboration with Form Us With Love studio, , created the first kitchen front line, made entirely from recycled plastic bottles and recovered industrial wood known as the Kungsbacka. Form Us With Love, is the international design studio founded in 2005. Since its conception, the studio has burned with a passion for design and its democratic potential. Its belief is that we all have a right to meaningful design.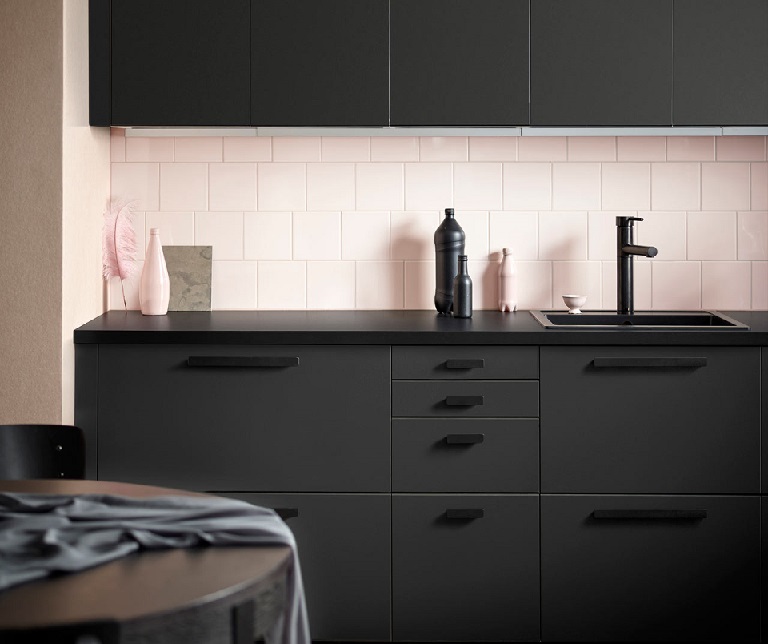 Each 40 × 80 cm unit requires the use of 25 bottles. This proves that there are viable alternatives to the plastic problem. "A plastic bottle is not a waste, it's a resource: this kitchen proves that these materials can be used for household goods in large-scale production," says Jonas Pettersson, CEO of Form Us With Love.
Upstream of this design, IKEA and Form Us With Love have carefully explored the possibilities of this new kitchen material without losing sight of the cost of production. They ensured that the R & D portion, as well as the number of hours devoted, does not affect the price and the guarantee of 25 years and more.
"Today, recycling in production is unfortunately still too costly and Kungsbacka's kitchen façades could easily have ended up being too expensive. Overcoming the price was an important step in the development. Sustainability should be for everyone, not just for those who can afford it, "says Anna Granath, a product developer at IKEA in Sweden.
Every year, about 100 billion PET bottles are used by consumers. Only a fraction of these resources is used. With this initiative, Form Us With Love recalls that it is imperative to no longer use virgin plastics in high volume productions.