"The imagination, give it the least license, dives deeper and soars higher than Nature goes", rightly wrote the American essayist Henry David Thoreau.  
Sergio Gamberini, the CEO of Italy's Ocean Reef company, is the incarnation of this saying, having propelled imagination beyond limits to create Nemo's Garden.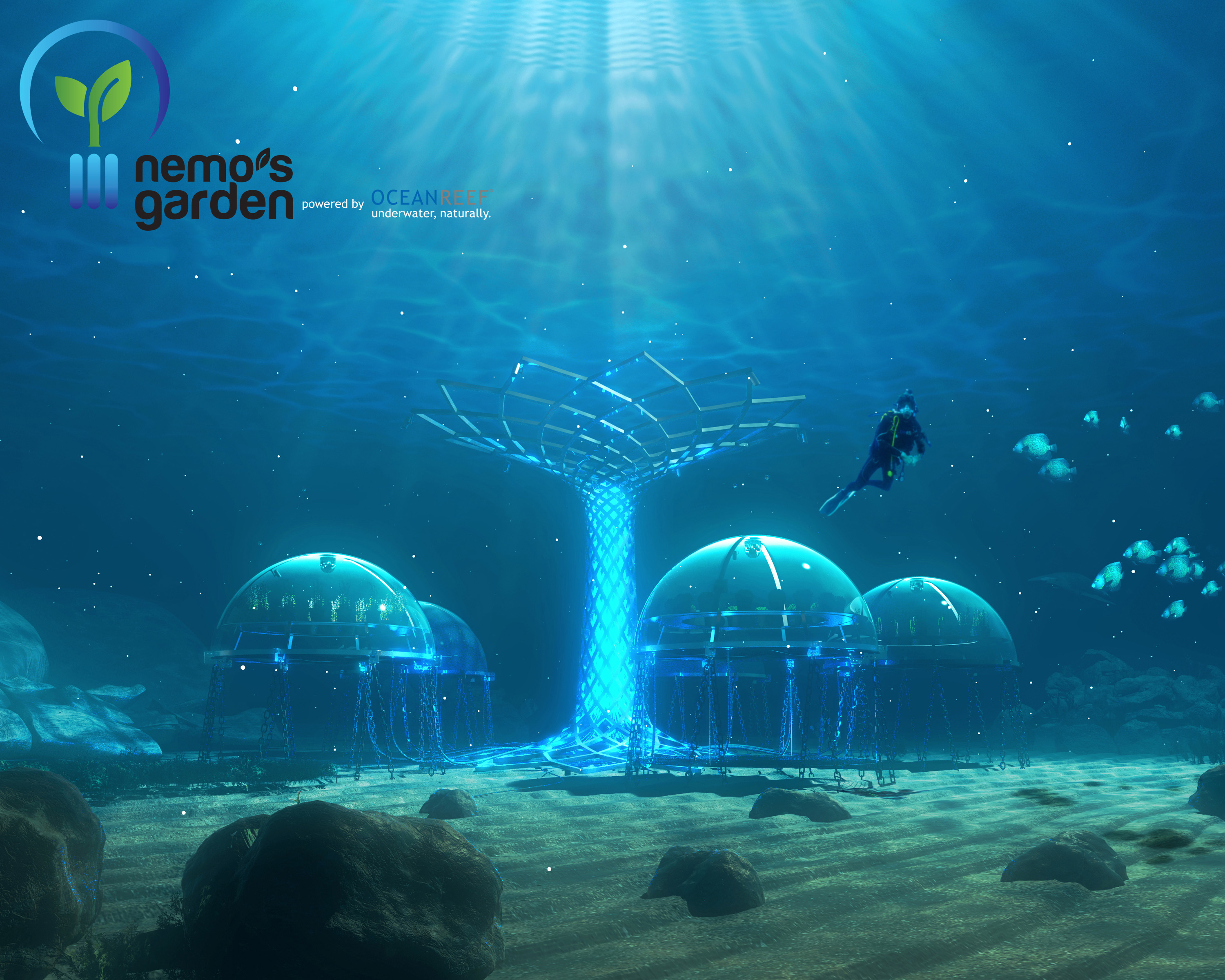 Who could imagine that one day we would be growing food crops under water? Sergio Gamberini, an Italian, did. Owner of two diving companies in Italy and California respectively, had the crazy idea to grow plants in the ocean while he was enjoying his holidays in Noli Bay, Italy.
And today, underwater cultivation is already regarded as a sustainable way to meet future food demands, especially in regions regularly stricken by droughts or where land is scarce.
The idea to try underwater cultivation sprouted in Sergio's Gamberini's mind as he wished diving to become a more interactive activity. His initial project was to anchor a type of flexible balloon containing a vase inside with a live plant, to the sea bed. To his amazement, the plant did not die and thrived.
The next step was to use the same method with seeds which sprouted in less than 36 hours. That was an incredible revelation to the Italian and urged the latter to carry out bigger projects. Today, as one takes the plunge in blue waters of Noli Bay, he is welcomed by not only bubbles of air, but a cluster of imposing spheres as well at about 10 metres below sea level.
This is Nemo's Garden. The site, spreading over 15m2, is presently home to seven biospheres about the size of an average room each.
Inside each bubble, about 60 plants are growing, sustained by hydroponics and gravity-fed watering systems. A variety of 26 different types of plants have been thriving in these magical bubbles.
Basil, garlic, radishes, beans, cabbages and strawberries are some examples just to name a few.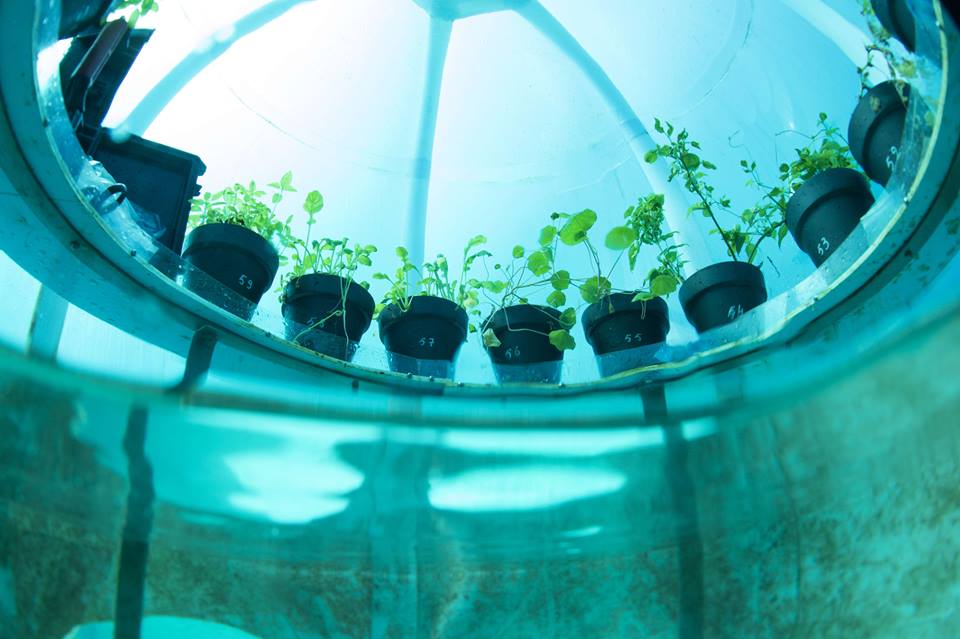 Qualified divers tend to the produce that do not have the same requirements as those grown in soil. Sergio Gamberini, on his side, is of view that:
The sea is auto-sustainable, a free charger and warmer
At Noli Bay which is located in the Mediterranean, the water temperature does not fluctuate much, offering stability to the plants in terms of heat.
The sea water acts as a filter on its own, cutting off all unnecessary frequencies of light penetrating the ocean. Consequently, plants grown underwater are healthier and of highest quality. Flavours, smells and taste are more intense than those of plants grown on land.
The biospheres are the ideal greenhouses as no parasite can actually reach there. So, the need for pesticides or other chemical products does not even arise.
Natural evaporation turns into fresh water inside the spheres and systematically irrigates the plants. Experiments carried out have furthermore demonstrated that these plants grow faster than their counterparts on Earth.
Sergio Gamberini has been working with agricultural experts to improve the designs and lifespan of the spheres which have been patented.
His company holds a permit from the Government to operate for five months yearly, that is from May to September. The Italian is more than ready to scale up production.