B'eeau Lac is a new project that took birth in the department of Savoy in Auvergne-Rhône-Alpes region, France. Renowned as a resort for water activities, the Bourget Lake- locally known as the Grey lake- will now has a new facet. Within the next four years, water from the Bourget Lake will equally be used for heating and cooling buildings as well as enterprises in the region.

The idea to use fresh water for cooling and heating purposes is not new. Hydrothermal cooling, also known as Lake Source cooling or Seawater air conditioning, as well as geothermal heating systems have already been adopted in countries like Canada. Yet, for the department of Savoy, it is an innovative step to go green. The B'eeau (Bourget Environnement Energie Amenagement Urbanisme or Bourget Environment Energy Development Town Planning in English) has been designed following surveys regarding the possibilities of exploiting renewable energy in the region. The project was inspired from a similar one having already been implemented in Geneva.
Bourget Lake spans over an area of 44 km2 while its average depth is around 85m. It is the biggest natural lake of glacial origin in France. Diverse sports activities as well as fishing are carried out in its waters.
Once the B'eeau Lac project will be completed, it will become the pioneer in France, whereby hydrothermal energy drawn from lake water is being used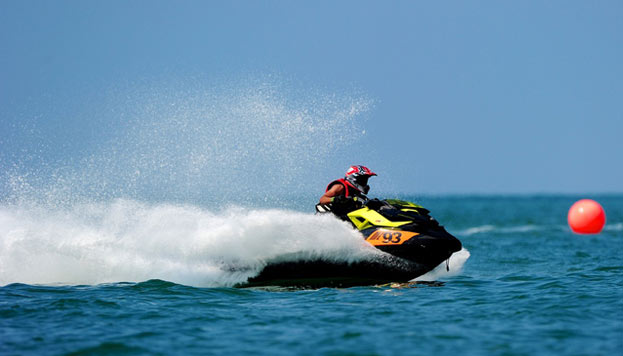 The project will be implemented by Metropole Savoie and Savoie Technolac. The B'eeau Lac project consists of pumping the waters of the lake from a depth of 35 metres at a stable temperature of 6 degrees Celsius. This system allows the production of industrial refrigeration and refreshing as well as heating in low temperature buildings.
The water is then returned to Bourget Lake. The advantages of this system are numerous: it does not require the use of land, it does not emit CO2, and it avoids the usual health risks associated with conventional cold production. Finally, it is a tremendous asset in terms of spatial planning and attractiveness to companies wishing to settle in the region.
The demand for cold production is increasing more and more in certain sectors in the region, such as plastics processing, food processing, and pharmaceutical production as well as in the IT. The innovative mode of heating and cooling will definitely represent a cut in expenditures for companies and public bodies as well.  Businesses have been keen to use hydrothermal cooling and heating as they have also been able to free space previously occupied by cooling/heating units.