This collective and spontaneous solidarity movement is booming around the world. You could soon find, at the corner of your street, fruits and vegetables of first quality … and, above all, freely! This phenomenon, which originated in England, is that of the Incredible Edible.
We are in 2008 in the town of Todmorden, 15,000 inhabitants northeast of Manchester. Two women, Pam Warhurst and Mary Clear, in great financial difficulty, decided to grow vegetables in front of their house, on the pavement.
In just three months, Todmorden becomes quite self-sufficient in vegetables!
The harvest is good and, very soon, as it is in the open, everyone notices it. The news spreads all the more quickly as the two ladies allow passers-by to pluck their vegetables in the improvised garden! The power of word-of-mouth marketing was soon visible. The neighbours, then the neighbours of the neighbours, and then the other neighbourhoods spoke and began planting in front of their houses, on public wasteland and on unused space in the city … and sharing their crops with whoever wants!
In just three months, Todmorden becomes quite self-sufficient in vegetables! And, above all, thanks to this collective enthusiasm, the atmosphere of the city suddenly changed completely. The Guardian even called it "a place where one lives the best in the United Kingdom"!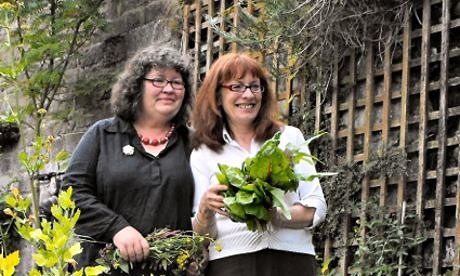 Thus was born the world movement Incredible Edible. It has been decided that the three main focus of  activities will be to growing produce and working together (The Community Plate); providing training from field to classroom to kitchen (The Learning Plate) and  supporting local commerce (The Business Plate).
In no time the initiative has resonated with folk in UK and around the world. There are now more than 100 groups in the UK and globally it stretches from Canada to New Zealand.