This is a world's first for the railways in Netherlands. Projected to run 100 percent on wind energy by 2018, they have reached their objectives one year before.
The 600,000 daily users of the railways can rejoice that they are being eco-friendly. The trains rolling in the Netherlands are powered by wind power, announced the national railway company (NS).
A one-hour wind turbine allows a train to advance 200 kilometres.
"Since 1 January 2017, 100 percent of our trains run on wind power," Ton Boon, a spokesperson for the NS, told AFP. "We launched an application two years ago, with the criterion that all our trains run on wind power."
Dutch electricity producer Eneco won the bid and the two companies signed a 10-year contract, with a prospect date of 1 January 2018.
"We achieved our goal one year earlier than expected," Boon said, citing an improvement in the supply of this type of energy through the construction of large wind farms in and off the Netherlands.
"The electricity for the project comes from newly constructed wind farms in the Netherlands, Belgium and Finland. Due to the early completion of these wind farms, the 100 percent target was reached one year ahead of schedule," he said.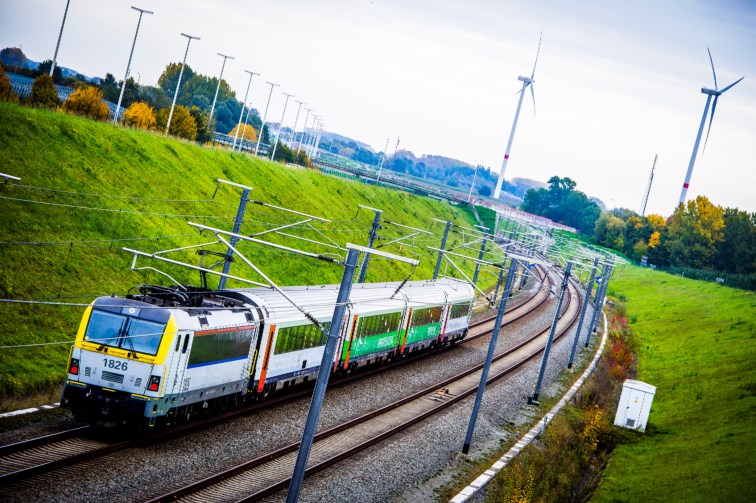 Eneco and NS ensure that the 600,000 daily passengers are "the first in the world" to travel with wind power. The NS, which carries out daily 5,500 train journeys, consumes 1,200,000,000 kWh per year.
A one-hour wind turbine allows a train to advance 200 kilometres. The two companies wanted to reduce the energy used per passenger by 35 percent by 2020.
Many European countries and even the United States have made efforts in favour of renewable energy in recent years, but they are still far behind. While some of the US trains are fully electric, many still have diesel engines that produce electricity to move the train. So there is still a long way to go to catch up with the Dutch.