It is always difficult to go shopping with the children. But at the Gally's farm, a founding member of the network "Chapeau de Paille" (Straw Hat) in Yvelines, it's a real treat with a self-service collection.
It was in 1983 that "Cueillette (picking) Gally" opened. Near the castle of Versailles is a 20 minutes' route from Paris that offers farming over 50 hectares of vegetable, horticultural and arboricultural crops.
Fruits and vegetables are mixed up with a bewildering variety ranging from raspberries to tomato; from eggplant to zucchini. There are also variety of flowers one more colourful than the other like tulips, lilies, and gladioli among others as well as the production of honey without the use of neonicotinoids.
Consumers also receive a substantial discount on the price of their purchases
This farming, supported by the Environmentally Responsible Farmers' Forum (FARRE) extends to agricultural production that makes the protection of the environment, health and animal welfare the priority. However, it allows in a rational and limited way, the use of synthetic fertilizers and pesticides to maximize financial benefits. Thus, the soil is enriched with some 1,500 tons of manure and compost annually.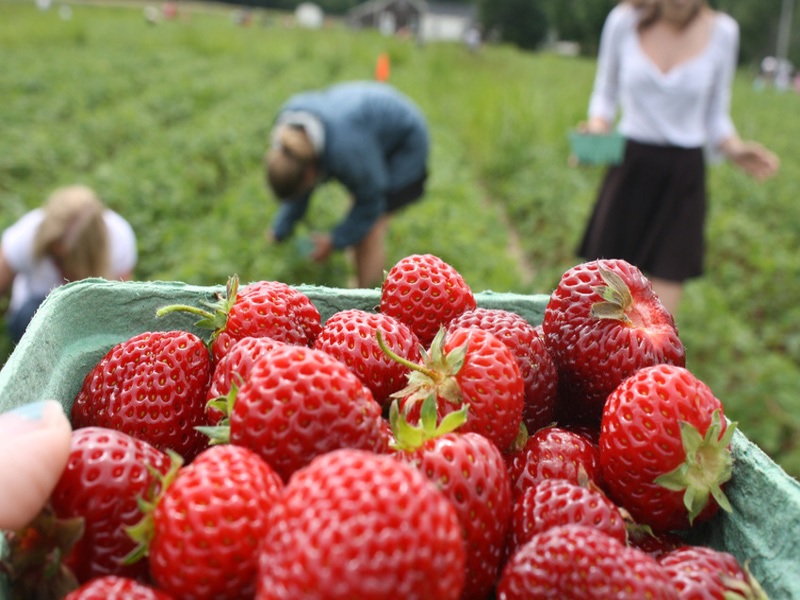 In addition to quality products, consumers also receive a substantial discount on the price of their purchases because they buy directly from the producers and there are no brokers. Sometimes, the prices get to be 30 percent cheaper than in the supermarkets.
During the holidays, the children are positively spoiled. The educational farm Gally offers several workshops as butter churning, introduction to birds and the discovery of animals and others.
The Gally farm is close to organic agriculture. The 2016 harvest of 40 hectares of cereals in the Versailles castle grounds will be certified organic.
It is to be recalled that the first pickings of "Chapeau de Paille" were opened in 1985 and the group currently has 30 pickups: ten in Ile-de-France and twenty in provinces.