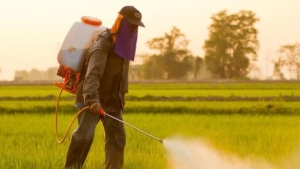 Malta is one more step in its fight for our planet. The Mediterranean island is the first country of the European Union to ban glyphosate, a carcinogenic herbicide.This is one more victory against the chemical weed killers industry. The Maltese Minister of Environment, José Herrera, announced that glyphosate, the main component of a widely used toxic herbicide, would be banned. The matter had been debated within the European Union for more than 18 months.
"Malta's position has always been against the use of glyphosate and we voted against unreservedly," commented José Herrera. Indeed, Malta was the only country to vote against the extension of the authorization of glyphosate. France and Germany had abstained.
Glyphosate is the main component of Roundup herbicide produced by Monsanto US company. Listed in 1975, the product is a "total" herbicide; that is, effective on all plants, not just on weeds. In 1990, Roundup was heavily used by farmers causing the appearance of glyphosate-resistant weeds. Much research has already proved the toxic, irritant and ecotoxicity of this product.
In 2007, veterinarians at the University of Illinois and Minas Gerais State University have shown that glyphosate has adverse effects on animal reproduction by affecting the synthesis of androgens and estrogens. The US Agency for Environmental Protection detailed the adverse health effects that may result from exposure to high doses of this substance: "Congestion of the lungs and rapid breathing rate" in the short run, and "kidney damage and reproductive effects" in the long term.
The government has made a courageous decision – NGO
Faced with this glaring reality, Malta is nevertheless the only country to have banned glyphosate and Roundup so shortly. "The government has made a courageous decision since he chose to listen to the concerns of experts and citizens that our fields, our streets, and gardens are not infected with this potentially dangerous herbicide. We also hope that other European countries take advantage of this opportunity for agriculture and farming in Europe to become safer and more environmentally friendly. This is what the citizens want," welcomed NGO's, Friends of the Earth Malta.