Environmental awareness is permeating football. During a match, an attacker may run between 10 to 11 km while a defender may race between 10 to 12.5 km. Certain countries, such as Brazil and Nigeria, have embraced this fact as an opportunity to use the energy of football players to lighten up football pitches in a completely ecological manner.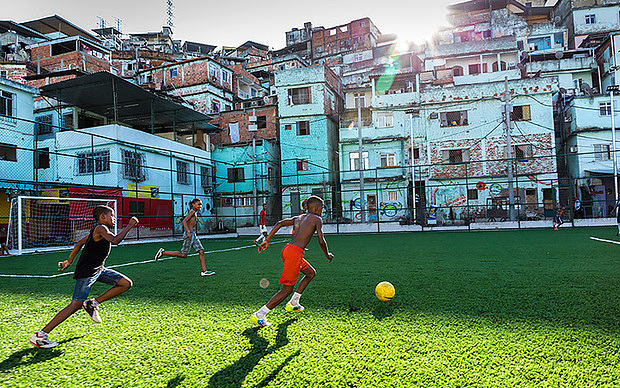 The first country to adopt this innovative technology is Brazil. Two years ago, Mineira, a favela in Rio de Janeiro, gifted itself a unique football pitch-one of its kind. Designed with artificial turf by the British startup Pavegen, the football ground can convert energy generated by the movement of players into electricity. Subsequently, the electricity is used to illuminate the football pitch after dark. The inauguration of this revolutionary football ground even earned the presence of the king of football himself- Pele.
Pavegen, that qualifies itself as a pioneer in clean technology, designed the artificial turf with about 200 plates. The latter are made up from 80% of recycled materials, derived mainly from old tires from trucks. The kinetic energy produced by the movements of the players is then transformed into electricity. This energy can subsequently power up to six flood lights placed around the football field.
In 2015, it was in Lagos in Nigeria that the oil group Shell inaugurated the first football ground of Africa whose lightening system is similar to that of the stadium of Rio de Janeiro. Lagos, which is the most populous of Africa, is unfortunately home to many neglected public infrastructures. This project was launched as part of the Shell #makethefuture program to bring about innovative ideas pertaining to energy while taking care to supply communities in need with electricity at the same time. The oil company has partnered with Pavegen for this project.
To convert the football pitch in Lagos, the placement of 90 electric slabs underneath the lawn were required. These slabs can transform the kinetic energy of moving players into electricity that may be used immediately or stored in batteries for future use.
Each step on a single slab generates between 4 to 7 watts of electricity
In Lagos, the system can power six LED floodlights in the stadium. To become even greener, the stadium furthermore installed solar panels to generate electricity that is used for other purposes in the premises.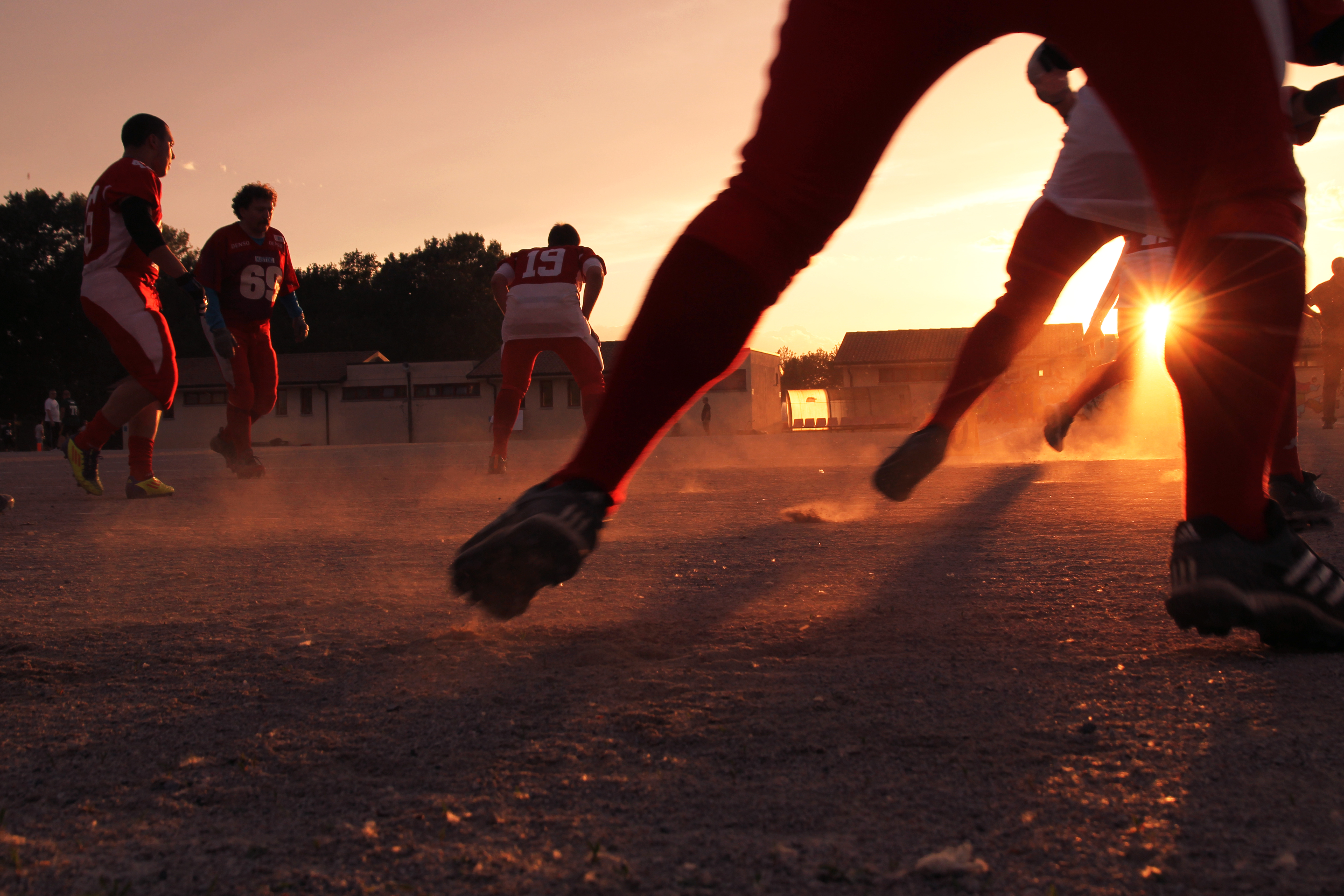 Pavegen, meanwhile, is already making additional long term plans. Presently, only 25% of the African continent has direct access to electricity. Electricity supply based on piezoelectric energy may eventually provide electricity to remote and forsaken residential areas. Already, several cities have adopted the green energy of Pavegen. One can find them in nightclubs or on the floor at Terminal 3 in the airport of Heathrow.
The London Olympic Games as well as the Paris Marathon held in 2013 have allowed the testing of this ingenious technology. To make it more accessible, Pavegen is deepening its researches in view of lowering costs implications.