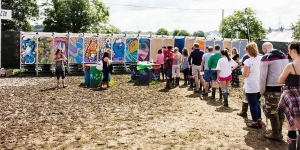 "Pee for science"  is the name of the operation that led to Ghent University researchers to collect more than 1 000 liters of urine which they have transformed into drinking water, then into beer and fertilizers for developing countries. (Article from We Demain, 1 August 2016)
The Belgian researchers motivated volunteers to give their urine during a music festival. They collected more than 1 000 liters. At the same time, they have also developed a device out of the ordinary: a machine capable of turning urine into drinking water while filtering the nutrients it contains. They succeeded. The water obtained was used to brew beer, while low-cost fertilizers were sent for farmers in developing countries.
Urine heated by solar energy
"We are able to get fertilizer and clean water in urine from a simple solar energy process," confirmed Sebastiaan Derese, one of the researchers, to Reuters.
If the recycling of organic matters to produce drinking water is not new – it is especially practiced by astronauts – the process developed by the Belgian researchers goes further and required only one machine. Urine is collected in a large tank, heated in a boiler fed by solar energy and then directed to a filter membrane which separates nitrogen, potassium, and phosphorus.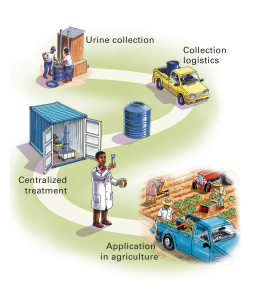 After their experience – the results were validated by national laboratories – the researchers say 1000 liters of urine are sufficient to provide fertilizers for the cultivation of 135 kg of maize in rural communities in developing countries, where they want to install several of these machines for a "long term".
Regarding the 950 liters of drinking water collected from urine during the festival, they were used to brew beer. An experiment that researchers had already conducted in partnership with a local brewery, De Wild Brouwers. It describes the final product as "delicious"…  Although, as recalled Arne Verliefde, one of the researchers of the study, "many find it repulsive."