In Bavaria (southern Germany), a small town is breaking energy records. Its 2600 inhabitants are producing five times more electricity than they consume, a completely renewable electricity. Welcome to Wildpoldsried for the discovery of the secrets of its success.
Wildpolstried began its transition to renewable energies 18 years ago, when the whole of Germany took a turning point. Today, the village is self-sufficient in energy: it produces even five times more than its needs thanks to 2100 square meters of solar panels, 5 biogas plants, 11 wind turbines and a hydroelectric system. With the surplus energy that is sold, the village makes profits and invests in the collective infrastructures.
Renewable energy installations have grown enormously in recent years thanks to subsidies from the German government to reduce its dependence on fossil fuels and to get out of nuclear power. The share of renewable energy in the country will soon reach 30 percent.
All public buildings are self-sufficient in energy
But that does not fully explain the success of Wildpoldsried. Eighteen years ago, the village embarked on a three-pillar policy:
Investment in renewable energy and energy saving.
Building low energy buildings with environmentally friendly materials.
Protection of water and water resources and ecological disposal of wastewater.
By launching this policy, the village's goal was to reach 100 percent renewable by 2020. But in this small community of highly motivated people, everything went faster than expected and well beyond the initial expectations.
In 2011 already, the village produced 321 percent of its energy needs and released more than 5 million Euros for the resale of the surplus. Thanks to the diversity of installations and energy sources, the village has succeeded in quickly finding the right balance between production and consumption.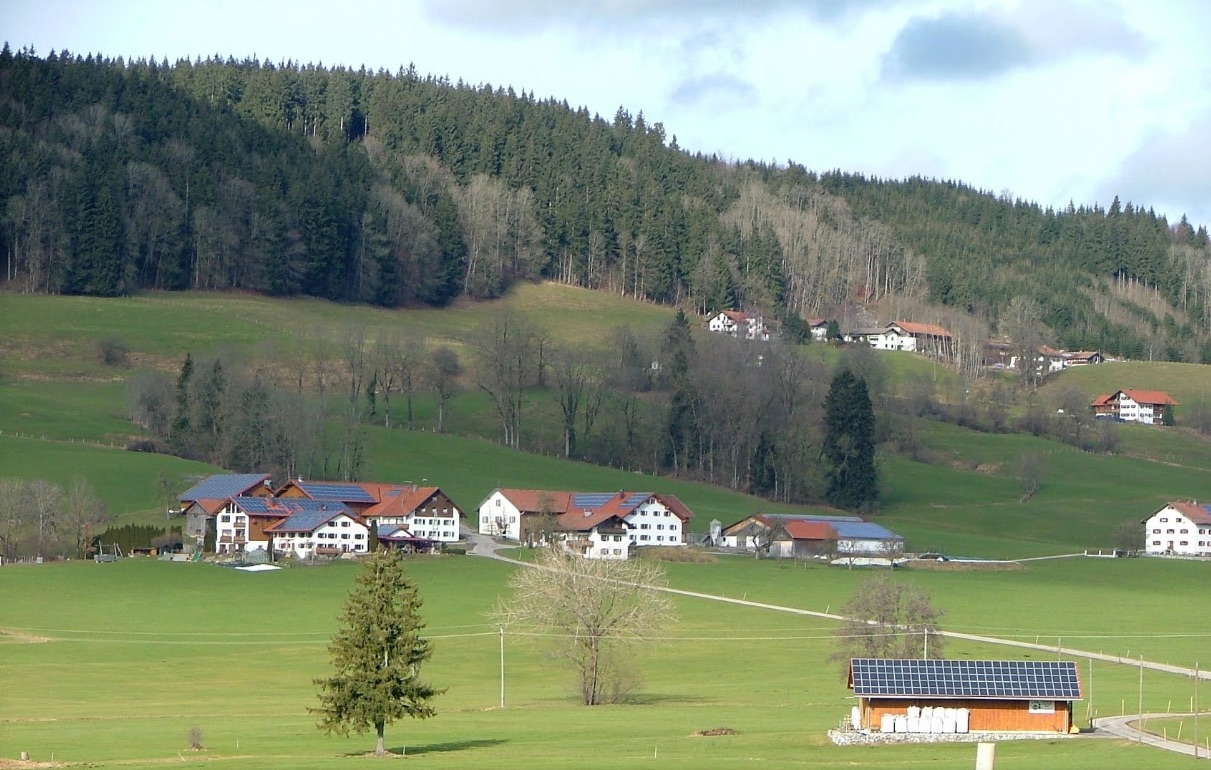 Like the other inhabitants of the "village of renewable", Thomas Pfluger embraced alternative energies, and earned money. This 55-year-old IT developer has invested in the construction of wind turbines. "My starting bet amounted to 100,000 Euros, and I get about 6 percent of that money each year," he said. This benefit comes from the sale of surplus energy generated by the wind turbines to the local electricity supplier.
"The participation of the inhabitants is the most important element," said Arno Zengerle, 59, mayor of the village for 20 years. "They have to take advantage of renewable themselves. If we only involve external investors, it would not work."
Owner of a beautiful house on a coquette street, Martin Hartmann, a 33 year old printer, opted for solar. The roof of his garage is covered with panels. "For me, it was a logical choice. I was born here, I grew up with the idea that Wildpoldsried is the village of renewable energy, so I was interested in it very early, he said, staring at his smartphone. The latter tells him directly about his electricity consumption, almost all of which is supplied by his photovoltaic installation and a battery that stores his surplus production.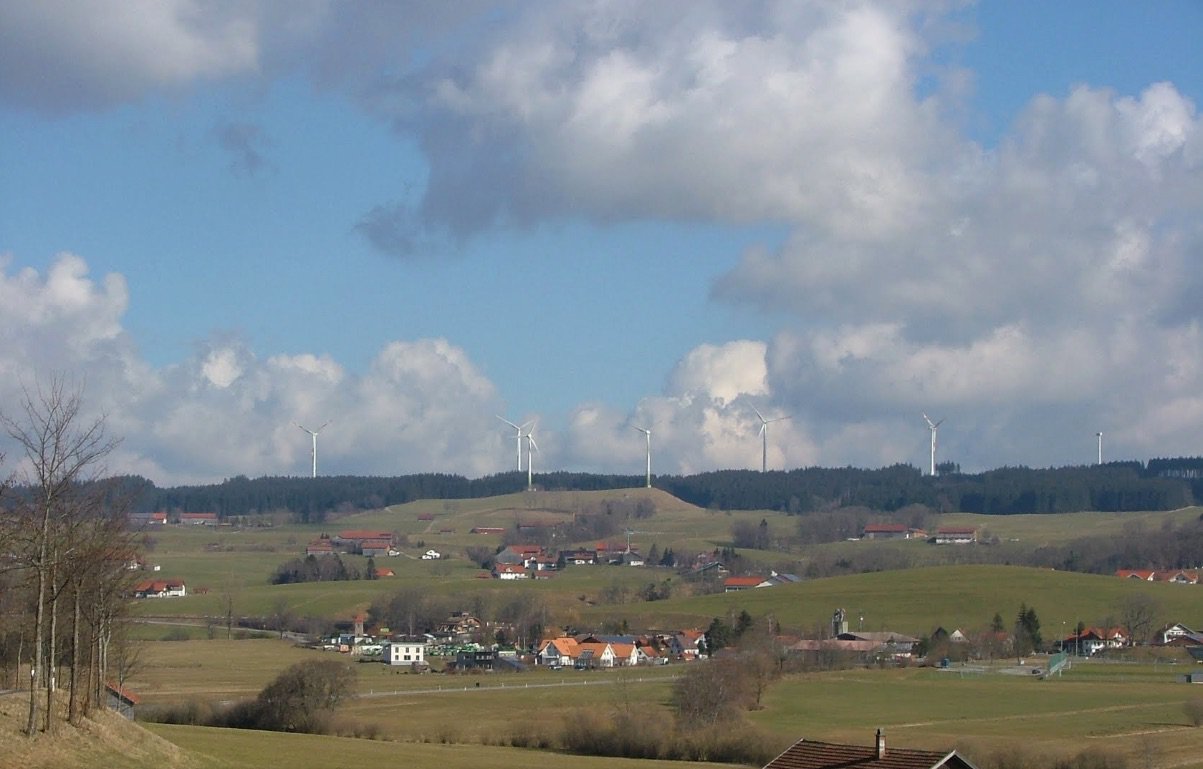 All public buildings are self-sufficient. Some produce even more energy than they consume. Annual profit for the city after the sale of the surplus amounts to about six million Euros. "As much as to say that our taxes are not very high," says the mayor.
The Municipal Council very often welcomes delegations of diplomats, officials or experts – about a hundred visits each year – to present its model.
Innovative companies felt the bargain and came to settle. Sonnen GmbH, a manufacturer of batteries for storing surplus current from wind and sun, is one of them. "For a company like ours, it is a great inspiration," says Christoph Ostermann, the founder.
In 2015, the 2,600 inhabitants of the peaceful village nestled at the foot of the Alps produced five times more electricity than they had consumed. The objective for 2016 was to increase this multiple to seven, using a cocktail mixing wind, photovoltaic panels, geothermal, biomass and energy saving.
A theory that is not necessarily simple to apply at the national level, but it remains a good example of successful local politics.