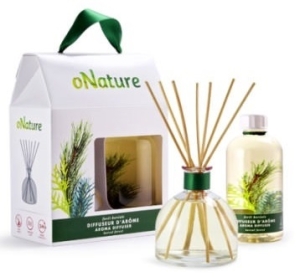 Most companies pioneering in the field of ecology still insist to transform our simple actions to promote sustainable development. Since 2007, Marie-Claude Dumais operates in a green lifestyle and eco-friendly.
His interest in sustainable development was born with her children. Allergic and sensitive to surrounding products, they influenced her interest in softer healthier products. She thus decided to launch her own company, Eco & Eco. This Montreal-based family business offers ecological and eco-responsible products bedding, personal care and housekeeping, entirely manufactured in Quebec. Some very appealing products related to the philosophy of Marie-Claude, who wants to harmonise ecology and simplicity.
Above all, do you know milkweed (or silk of America), a plant that was recently introduced in the industrial sector? Not only this natural fibre has exceptional properties but is also harvested directly in Quebec. The most important use of milkweed prevents cruelty to birds for their down and feathers. According to Four Paws (a foundation for the protection of animals), the bright plumage is the standard method in the main producing countries.
"The goose is plucked by hand 2-4 times during its brief existence by so-called plumage brigades. It is a line work where about 3000 animals are plucked in 5 hours. The feathers are plucked from the neck, back and stomach/chest. The animals are seriously injured and the wounds are stitched without anaesthesia immediately. "
Eco & Eco is one of the first companies to offer a set of bedding including comforters and stuffed pillows milkweed, a filling material grown in Quebec. The company of Marie-Claude Dumais also offers organic buckwheat pillows and sheets that also come from Quebec. These are entirely knitted Montreal. To avoid waste, scraps of these fabrications are used to create up remover wipes and cut and hand-sewn handkerchiefs.
Then their pillows and sheet sets are offered in craft paper boxes, recyclable and compostable cardboard rather than in plastic bags. This avoids the use of a second cardboard box during an online purchase or delivery.
Also, other Canadian renewable components have been carefully researched to generate new environmentally friendly products such as the Canadian Clay and Canadian pink salt that come from the prairies of Saskatchewan (ancient sea). And the collection of 'Forêt Boréale' Eco & Eco includes lotions, shower gels, creams and sea salts. They contain oils from wild plants found in the local boreal forest as black spruce and Labrador tea.
In the end, Canadian ingredients are preferred because they offer an eco-friendly lifestyle, which is an added component in the sustainable development approach.
Is it not amazing that we can get as many natural and renewable resources?