In Kenya's Western Province; farmers were faced with various difficulties and cannot make both ends meet. Thanks to a threefold project, 30, 000 farmers can now improve their livelihood through sustainable farming practices and milk-water-carbon value creation.
Mount Elgon, located on the border between Uganda and Kenya, was underdeveloped. The area was subject to deforestation due to poor agricultural practices. Uncontrolled grazing and soil erosion have a direct impact on local biodiversity and land fertility. They also threatened Lake Victoria ecosystem because large amounts of sediment are transported by rivers. Crop yield and milk production are very low and farmers do not have an established market.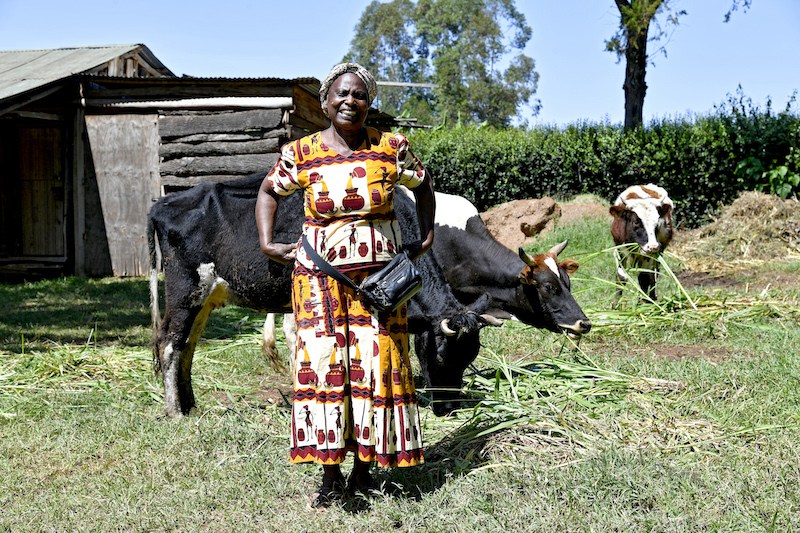 Fortunately, the Livelihoods Fund with Brookside Dairy, the No. 1 dairy company in East Africa, and Vi Agroforestry, a Swedish NGO with a proven track record in sustainable agriculture, have teamed up to help them. The protagonists behind this project are committed to combating poverty, environmental degradation and the sustainable supply chain concurrently. Agroforestry along the riverbank will reduce soil erosion, help protect Lake Victoria and, at the same time, restore 20,000 hectares of land.
With this innovative partnership, there will be the implementation of intelligent agricultural practices to sustainably increase yield and milk production with crop diversification, efficient livestock feeding, watering and breeding. "This innovative project will make the lives of people who live in western Kenya easy. But we also hope that this kind of corporate social responsibility will be replicated around the world to fight poverty, hunger and climate change, "says Henrik Brundin, Deputy CEO of Vi Agroforestry.
The 30,000 local farmers will participate in the project through 1, 200 groups and 15 existing cooperatives. Thereafter, a sustainable supply chain will be formed on a win-win basis for farmers and Brookside in the long term.
They will feed cows throughout the year; avoid uncontrolled grazing and substantially increase dairy production. Brookside Dairy has committed to purchase milk produced by farmers for 10 years through Danone, which has a stake in the sale of this milk.
Companies involved in the project should get a million tons of carbon credits
Brookside Director General, Emmanuel Kabaki, explained that "if a farmer increases dairy production, for example, from 5 to 10 litres per day, he will find a guaranteed market. As a result, the farmer will certainly benefit from increased income." In fact, farmers' incomes are expected to double.
The project is also expected to have positive effects by increasing food crop and yields on subsistence by 30% with the ambition to inject 2 billion Kenyan shillings into the local economy. Bernard Giraud, President of Livelihoods Venture, said the project "paves the way for new investment models, from impact investment to performance-based models that blend public and private funding." The companies involved in the project should get a million tons of carbon credits through this initiative.