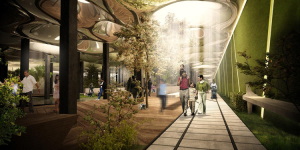 Lowline will be an incredible underground park project recently receiving the preliminary agreement of the City of New York for its achievement in Manhattan by 2018.
Among the small curiosities of the city of New York we have the "Highline". The urban site has directly been built on a former Air Railway in Lower West Side of Manhattan. The development project proved a success, so much so that one of the same kinds will be created but this time on an underground space. Called "Lowline" the concept plans to rehabilitate an old tram terminal located in the Lower East Side and abandoned in 1948.
It's been a few years that James Ramsey and Dan Barasch, the project creators are working on it. However, nothing concrete had been presented so far to allow the realisation of such a very ambitious undertaking, from a technological point of view. However, the procedures could be accelerated in the next few days.
Indeed the New York city council recently gave its preliminary agreement. The announcement was made public by Alicia Glen, deputy mayor in charge of the economy and housing. If all goes as planned, the tram station abandoned for some 70 years, could become the first underground park in the world.
A place situated at 4.5 meters deep and covering some 10,000 square meters. A site for both local and tourist designed to make a public and community-oriented cultural space. The "Lowline" will be both a local resource but also an attraction for tourists worldwide.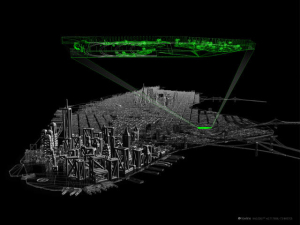 On its website, visitors can stroll amidst lush vegetation maintained through a system of collection and redistribution of solar energy captured outdoors. The path is still long, however, before all this will emerge. The next step is to raise $ 10 million fund and make additional plans. For those who would, however, have a little insight, images of the concept have been conducted and a test space, "Lowline Lab", opened to visitors.