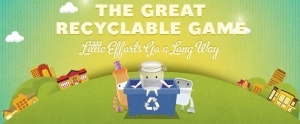 As part of the campaign 'Recycling is remaking' on various platforms (television, radio, print and web) Éco Entreprises Québec and RECYCQUÉBEC continue the campaign over three years by deploying the machine to recreate; a fun and experiential operation held in theaters in Montreal and its surroundings. Both partners have demonstrated, once again, to the public the second life that can be given to objects thrown in recycling bins!
The "machine to recreate" – itself recovered – was designed from a classic machine amusement park in order to offer many participants, who accept to participate in the game, gifts made from recycled materials. Using a mechanical clamp, participants who managed to drop returnable packaging and printed materials into the recovery tank containers were presented with interesting and diverse objects at a good price.
Located in busy cinemas, the popular event has surprised and made many viewers happy. Nowadays many can watch the video in the metro in Montreal. On the website www.recreer.ca/bac‐en‐vedette/la‐machine‐a‐recreer, a video of the event shows us strong reactions from the participants facing the original objects' recreated ". Some examples:
Garden Sets (wrapped in recycled paper)
Excavators (made from recycled metals)
Notebooks (made from recycled paper)
Bracelets (made of recycled aluminum)
Small vacuum cleaners (made from recycled plastic)
Note that the operation was conceived and implemented by the agency LES ÉVADÉS.