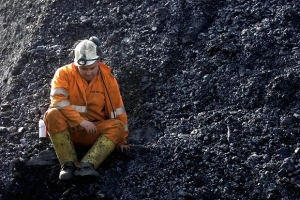 This is another nail in the coal's coffin. New figures released this week in the United Kingdom (UK) show wind generated more electricity than coal for the first time in 100 years. Earlier this month, the amount of electricity generated from coal in the UK fell to zero on numerous times. Some experts are suggesting that this low hasn't happened since the first coal-fired generator opened in London in 1882.
The milestone is largely symbolic given that solar has regularly started exceeding coal during the middle of the day.  According to statistics released by the UK's electricity and gas utility National Grid, and published by independent data analysts EnAppSys, coal only produced 1,755 GWh compared to 2,290 gigawatt hours (GWh) generated by wind in the UK in April.
That same week was when solar generated more electricity than coal as well, according to Carbon Brief. According to data from BM Reports, coal-fired electricity fell to zero late on Monday the 9th of May through to the early hours of Tuesday morning and then again for more than 12 hours later that week.
The green energy faithful are jubilating. "We've reached a historic point where wind energy is outperforming coal," said RenewableUK's Deputy Chief Executive Maf Smith. "April was the first month in the UK's history in which wind provided more of our power than coal. The Government has said that in future our electricity needs to come from nuclear, gas and renewables and the fact that wind has now leapfrogged coal shows that we are delivering on this ambition."
Juliet Davenport, chief executive of renewable electricity supplier Good Energy said: "Our energy is becoming cleaner and greener, with wind, solar and other renewables generating more of our electricity than ever before. We are celebrating this news as it shows that our future can be fossil fuel-free."