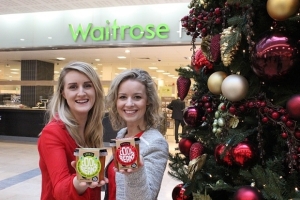 Facilitate the development of companies led by ambitious women by connecting them with more experienced counterparts. This is an initiative in Ireland called Going for Growth. This program won last year, the European Prize for the promotion of entrepreneurship in the category "Investment in business skills."
Going for Growth is designed to support women who are serious about growing their businesses and are the owner manager of a business which has been trading for at least two years. The project actually takes in the form of a series of roundtables between leaders held over several months. Most experienced listen and advise the newcomers. "I am passionate about supporting women who are serious about growing their businesses. Men are twice as likely as women to be an entrepreneur. That's true right across Europe. But, more importantly, men are many times more likely than women to aim high in their business," Paula Fitzsimons the National Director tells Business Planet. "Since 2009, some four hundred female entrepreneurs have been all the way through a cycle of Going for Growth. Lately, in six months, they grew their turnover by 25 percent and increased their employment by 13 percent," says Fitzsimons.
Among them, Caroline Keeling, CEO of an international company of fruit and vegetables with more than 2,000 employees and Isolde Johnson co-founder of a start-up with her friend Sarah O'Connor.  "Today we are talking about time management. We also talked about how we can achieve all our objectives with few employees in a company in full development, " Caroline Keeling talking to Euronews.
The difficulties are familiar to Isolde and Sarah. Three years back, they marketed easy and healthy food and for young professionals. Their star product: baked beans that they have named "Cool Beans". "We had to teach consumers what our product is, says Isolde Johnson. We did a lot of in-store tastings, people were told that it was safe and convenient and we collected their opinions ".
The success of both entrepreneurs is mainly due to their recipe. Cool Beans is gluten free, contains no dairy product and they incorporate honey in place of sugar. A deal with Waitrose has landed 'Cool Beans' on the shelves of dozens of branches of the premium supermarket.Their products are now sold in 260 stores in Ireland and the UK. But Isolde – encouraged by Going for growth – does not want to stop there. "We want to bring out new products, exporting throughout Europe and in three years we aim a staff of more than ten employees and a turnover of more than Euros 6 million," assures the entrepreneur.