Renewable energy has long been associated with ugliness. Colossal noisy wind turbines, visually unpleasant solar panels…certain installations are downright considered as imposing eyesores across the world. Norway, which is already a heavy producer of clean energy, is innovating and breaking this stereotype by blending green energy with an exquisite touch of aesthetics.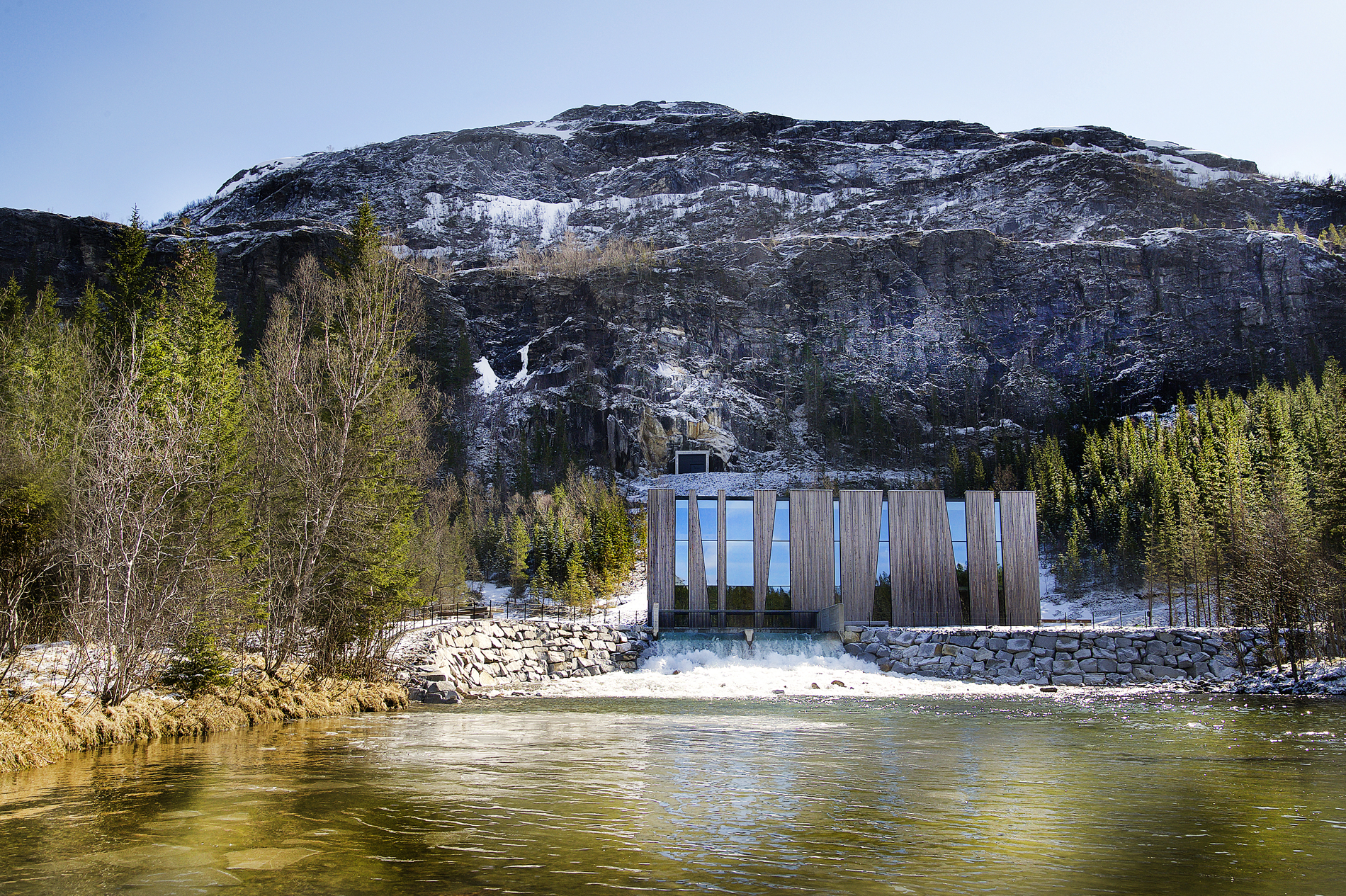 Deep into the mountains of Helgeland and bordering the Arctic Circle in Norway lies a hiker's paradise. And amidst this spectacular landscape of unique mountain ranges and forests stands an unimaginably beautiful hydroelectric power station- ØvreForsland. It stands out in complete contrast to the usual notion of a typical hulking power station and blends seamlessly into the mountainous scenery. Instead of being an eyesore, ØvreForsland enhances the natural beauty of the location with its exceptional design, sitting on the riverbed.
Designed by the Norwegian architecture firm Stein Hamre Arkitektkontor, the power plant has been inspired by the Northern Lights. Kebony wood, which is wood developed through the Kebony technology in Norway, has been used as the main cladding for several reasons. First of all, its hardwearing qualities make it resistant and sustainable too. This soft wood is treated ecologically to give it high durability and a minimal need for maintenance. At ØvreForsland, one can admire the intricate engines from outside through transparent glass panels making one with the wooden structure.
By using the Norwegian Kebony wood, the architecture firm has equally wished to increase its value in regards to other trees that are much sought after for buildings. In this vein, the objective is to prevent an unnecessary exploitation of already imperiled species. The power plant is backed up by Helgelands Kraft, a large producer of hydraulic electricity in the north of Norway.
ØvreForsland is capable of supplying 1,600 homes with hydropower and equally makes provision for a surge in demand.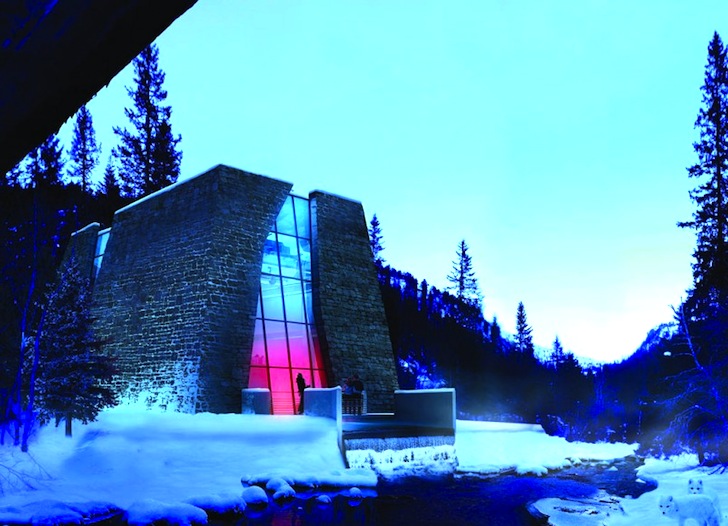 Apart from this, the power station wants to win over people by its innovative aesthetics. It is considered as an added value to the existing landscape, especially by drawing attention to hydropower in a larger sense. The majestic power station aims at attracting more hikers and travelers in the area, educating them about hydropower as a renewable energy in the country and explaining how it can blend harmoniously with nature, as states Ove Brattbakk, the CEO of Helgeland Kraft:
It has been important for us to show that it is possible to build hydropower plants that are both beautiful and adapt to the surrounding nature
The company has fruitfully obtained loans for the construction of more visually attractive plants designed not only to generate renewable energy but to complement the natural beauty of their respective locations. The other station designed with the same ambitious environmental and aesthetic goals is the Bjørnstokk power station equally located in the north of Norway. This power station merges mysteriously with its background made of huge rocks left by the glaciers of the last Ice Age.  Similarly to ØvreForsland, it is capable of producing 1,600 homes.
Other countries are correspondingly aiming at celebrating clean energy change through design. Designers are embracing this transition as an opportunity to express their art in an environmentally-friendly manner. In France, the Wind Tree has been designed based on biomimicry while in BMW has done the extra mile to create a solar garage allowing an electric car to be charged directly from the grids of the garage.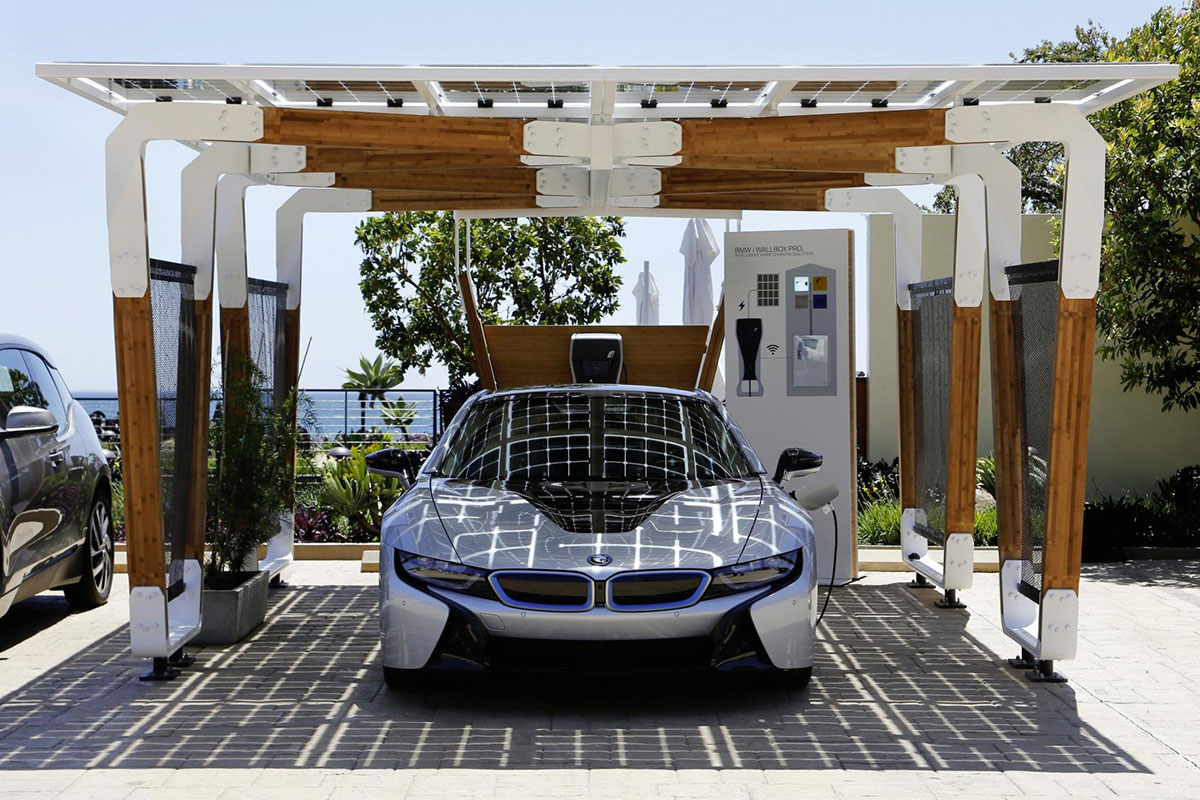 Even Walt Disney World is planning to rally in by setting up a solar plant in the shape of Mickey Mouse in Florida. In Australia as well as in Germany, artists are being solicited to paint existing wind turbines to transform them into gigantic artworks.