You may not be a seasoned traveler, or convinced about your feelings around sleeping in a stranger's guestroom, but you definitely know of Airbnb — San Francisco's gem and the most prominent example of a new sharing economy. But what exactly is a sharing economy and why is it important to follow it?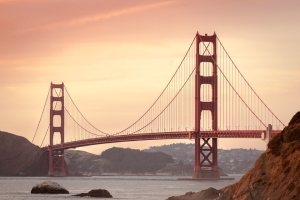 The principle of the sharing economy — as the term suggests —  is to share resources and services. For example, a violoncello owner rents out the instrument for USD 63 per month to another person, who wants to learn playing the violoncello but doesn't have one to practice. This concept doesn't sound original, and it might even be characterised as primitive, but the sharing economy  of today is different from anything we have known before due to the availability of vast amount of data about the proprietors, the renters and the things or services.
Airbnb, RelayRides, Uber, SnapGoods are all good examples of a contemporary sharing economy and are all online marketplaces that have flourished thanks to the internet. Their servers match owners and renters with each other, the social networks allow on checking up people's profiles, reading reviews and building trust, navigation satellites guide people to the nearest available service and bills are processed online.
It's therefore the world wide web that coordinates the associates of the sharing economy and supports their eco-friendly habits.
Renting a bicycle, a sofa-bed or a camping tent instead of buying your own, immediately reduces your carbon footprint because you save on the resources that are required to make a brand new product.
Airbnb — an inspirer of the new sharing economy — has announced through its chief product officer and co-founder Joe Gebbia that guests in North America alone "use 63% less energy than hotel guests". Uber,  another San Francisco based multinational online company, also appraises its service as advantageous for the environment: sharing a car instead of driving your own reduces the number of cars on the road, which reduces carbon dioxide.
Sharing economy may have started as a way to cut down on personal costs and supplement our income but it has evolved into an environmental movement and a revolutionary transformation of lifestyle. The players of this type of economy aren't just trading — they are working towards their reputation, are building trust with each other and are practicing their social skills.Save