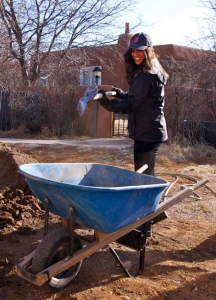 Spring break usually conjures up images of relaxation, perhaps on a beach. But for some students nowadays these vacation means to work a 40-hour week to help a public service organisation better serve you, or the evaluation of a website, or analysis of data."Alternative Spring Break" is a program where students participate in community service projects during their free time. It begins to take root in universities across the country. For example, the University of Michigan School of Information (UMSI) program combines a service of vocational training, since the projects are directly related to topics of scientific information that students learn in the classroom. At school, it is easy to get bogged down in projects that are related to the workplace, but this program shows how the skills that students develop their classroom work can be translated directly to the workplace. These workplaces, in their turn, use hard-won knowledge through research and education to improve the way they organize, share, and display information.
A student was to help the Organization for Economic Cooperation and Development to conduct a usability test on the site that housed its data sets and publications. The office was concerned that the site is too difficult to navigate, and therefore people do not get as much as they want on the search of the OECD. Throughout the week, accompanied by a Project Manager he went in offices around the city and submitted the website to test by some participants. "They were intelligent workers with advanced degrees and white-collar jobs. Yet they struggled to find the data points – which are the basic information – to answer each question. On Friday, we had gathered enough observations that allowed me to write a series of recommendations for the designers of the site. And by the end of the program, I understood the value of usability tests and how to explain this value to others," explained the student.
By participating in programs such as alternative spring break, students envision how the techniques they study in class can help solve real problems in the real world.