It is only a beginning of a green year ahead. After Google announced it will switch to 100% renewable energy in 2017, American philanthropist Bill Gates is orchestrating a coalition of wealthy donors committed to investing more than a billion dollars in innovative technologies in clean energy to fight global warming.
The fund, called "Breakthrough Energy Ventures" (BEV), includes investors Jeff Bezos, the boss and founder of Amazon, philanthropic financier George Soros, Britain's Richard Branson, who created Virgin and Mark Zuckerberg, Facebook CEO. Together, this group weighs nearly $ 170 billion, according to an estimate of their fortunes by Bloomberg and Forbes. The BEV "will finance emerging advances that can produce viable and carbon-free economic energy sources," said a statement from the Bill and Melinda Gates Foundation.
The Obama administration had already announced the creation of a "Breakthrough Energy Coalition", led by Bill Gates and presented as a group to act as a bridge between new companies in the green energy sector, research and market energy.
We will be opened to anything that will produce cheap, clean energy – Bill Gates
Bill Gates, the co-founder of Microsoft, said that he would spend one billion of his own fortune to develop technologies capable of producing clean energy. The fund will invest in green energy research in several sectors including transportation, power generation, manufacturing, construction and agriculture.
"We will be opened to anything that will produce cheap, clean energy," says Bill Gates, President of BEV. "We will invest in technologies with the potential to reduce greenhouse gas emissions by at least half a gigatonne," says the BEV on its website. [A gigatonne of Carbon dioxide equivalent (GtCO2eq) is a unit used by the UN climate change panel, IPCC, to measure the effect of a technology or process on global warming.]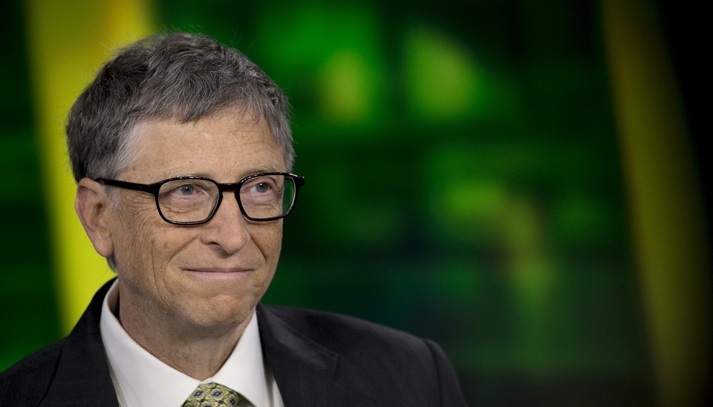 In a video message, Bill Gates explains that "our modern way of life consumes an enormous amount of energy, most of which comes from the burning of oil, natural gas and coal that causes climate change". He also notes that public investment is insufficient. "So we have to fund researchers who work at the root of these problems," he says.
Having investors willing to put money into these high-risk activities in terms of financial performance can change the energy mix, he said. "I'm optimistic," adds the billionaire. "I think we will have an increase in funding, necessary to solve this problem and generate technological breakthroughs".