Bordeaux in France has been listed as a UNESCO World Heritage Site in 2002 and since then it has worked towards a clean and soft urban transportation system.  It has considerably developed its network of bicycle paths. In spite of this, some persons are finding it difficult to take the bike to get to work and leave their car at home. The lack of a bike repair shop, in case of a problem, was a brake on this approach. But since the installation of a workshop in an enterprise this has given a boost to the employees.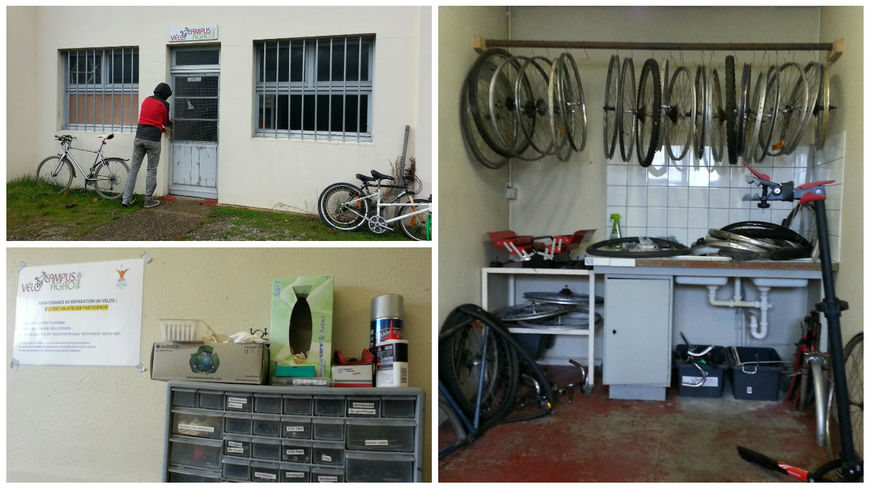 The National Institute of Agricultural Research (INRA) at Villenave d'Ornon encourages its 550 employees to bike to work. The company has even opened a bicycle workshop to the delight of its employees. This workshop is not only about repair but also lend bicycles.
The idea of setting up this workshop sprang up from a group of employees who were already coming to work by bicycle. It was two years ago. The aim of the group was to encourage their colleagues to enter the leading field.
Generally, in Bordeaux, more than 80 percent of employees use their personal car to get to work. This involves various risks to the environment and road traffic. According to statistics, the emission of greenhouse gases in Bordeaux is estimated at 30 percent coming from the transport industry. Worse, carpooling is a current issue, because often only one person leaves in a car to go to work.
Using these environmental aspects and also, as cycling has health benefits, cycling enthusiasts have easily attracted colleagues to put their head in the handlebars.
We help them, graciously, either to repair the punctured tyres or adjust the brakes – Loic
But already, since 2010, employees in Bordeaux are encouraged to use the bicycle. According to the figures, the share of the car in home-work travel to INRA increased from 83 to 77 percent and that of the bicycle from 13 to 19 percent. Even though this initiative still has a way to go, in the bike shop of the Inra, Loic has rays of smile on his face. "Our colleagues were reluctant to take the road by bike because they had fears about the mechanics. Every Tuesday during lunchtime, with two colleagues, we help them, graciously, either to repair the punctured tyres or adjust the brakes," explains the one who initiated the bike workshop project within the Inra.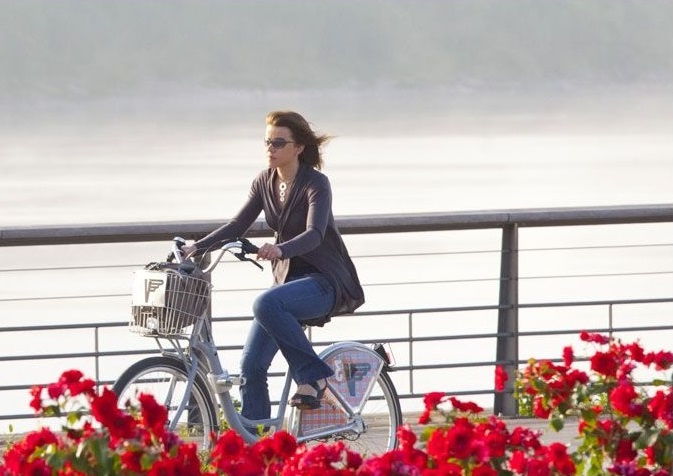 Today, the workshop has over 25 bicycles in store and employees can borrow them. Some of them have learned the rudiments of bicycle mechanics.
For the past five years, INRA has been conditioning its employees on environmental issues related to transportation. According to the sustainable development manager, employees are determined to leave the car in the garage and with some additional pedal strokes they will succeed.